Xiaomi Mi Air Purifier 3H Review and Prices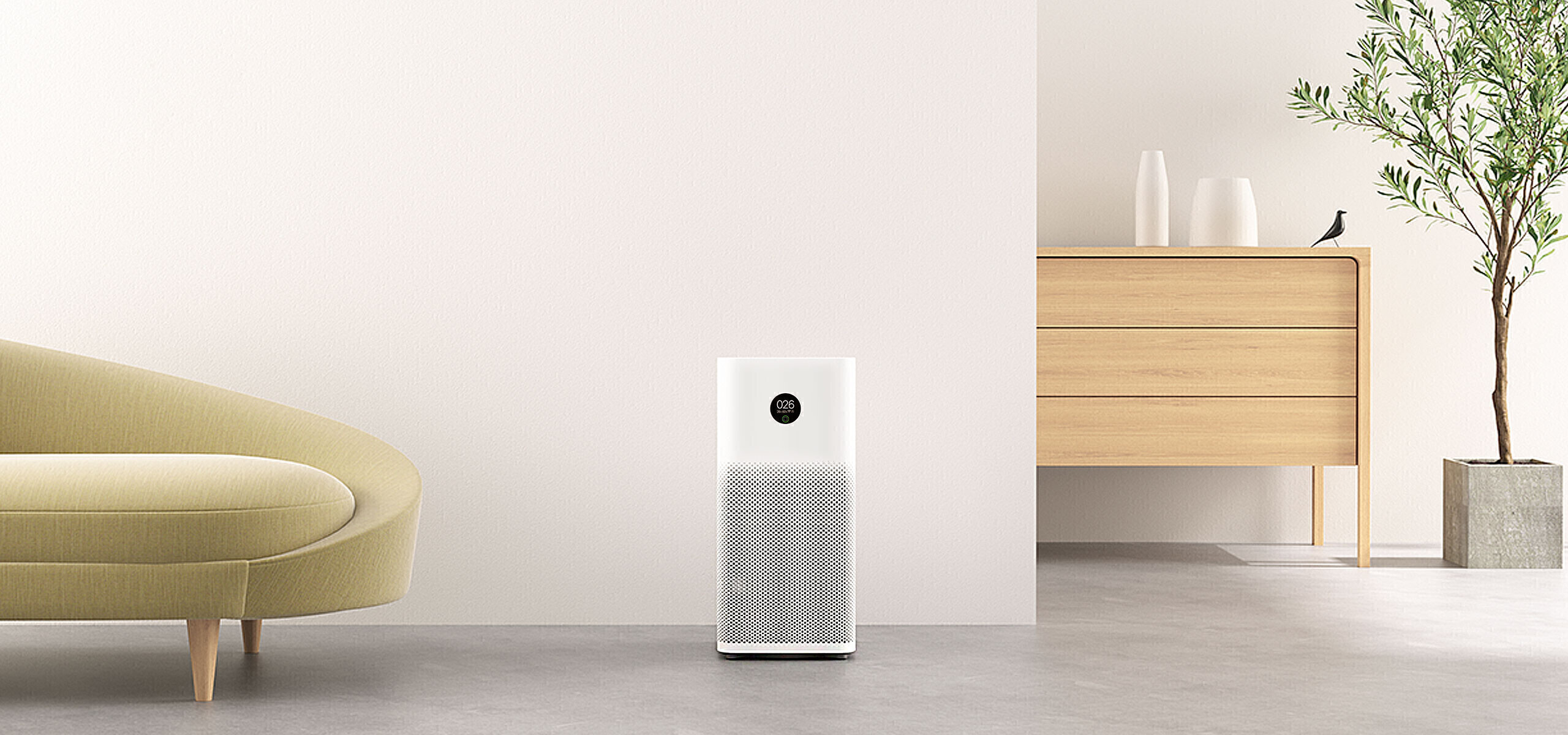 Air Purifier is an increasingly frequent view in homes. Xiaomi Mi air purifier will help people with allergies to have a much cleaner and healthier air. If you have considered equipping your four corners with such a device, then there is a unique opportunity to buy a Xiaomi Mi Air Purifier 3H at an affordable price.
Xiaomi Mi Air Purifier 3H Review
This model is characterized by Clean Air Delivery Rate (CADR) at 380 m³ / h, which is to provide up to 6660 litres of clean air per minute. As the manufacturer declares, Xiaomi Mi Air Purifier 3H it boasts 22% higher efficiency than Mi Air Purifier 2S, which currently costs ~ $183 (prices vary depending on the store). The device will successfully clean the air of dust, pollen and other impurities in rooms up to 45 m².
Despite the powerful performance, Xiaomi Mi Air Purifier 3H not too big – its dimensions are 520 x 240 x 240 mm (height x width x depth). The whole weighs 4.8 kg, so users will have no problem moving it. The power cable has a length of 1.5 meters. The device uses two methods of purification: adsorption and a mechanical filter. According to the declaration, the equipment catches 100% of large particles and 99.97% of particles up to 2.5 μm, bacteria, heavy metals, organic substances and particles up to 0.3 μm.
RECOMMENDED READ: Xiaomi Mi Air Purifier Pro Review: Is It worth Your Money?
The connectivity of the Mi Air Purifier 3H is in WiFi at 2.4GHz, while for the noise we have a maximum level of 69dB. What is at minimum speed is really imperceptible; increasing the intensity it starts to be audible and at times annoying.
Xiaomi Mi Air Purifier 3H also has an OLED touch screen, with which you can control the purifier (you can choose from six modes: favourite, night and automatic, as well as low, medium and high speeds). Around it is an illuminated rim informing about the current level of air pollution.
The Xiaomi Mi Home app, available for Android and iOS, allows you to view the work of the air purifier in real-time, to manage the different functions and to program both on and off. There is no real report with statistics, which would have been useful to understand the state of your home and the habits on which to improve.
It should be noted that for the control of the Xiaomi Mi Air Purifier 3H it is also possible to use the voice commands present in Google Assistant and Amazon Alexa.
Xiaomi Mi Air Purifier 3H Maintenance
The maintenance of the Xiaomi Mi Air Purifier 3H is quite simple. The filters can be cleaned without any problem and have an average life of about 150 days, after which they will have to be replaced: the price of the filters is variable, depending on the type chosen and the store where you will buy them, but the figure is around 47 dollars.
And in addition to the attention to be given to the filter, which you can follow directly through the application that, among other things, will alert even if the time has come to replace it, as maintenance there is little else to do, indeed practically nothing.
Xiaomi Air Purifier 3H



Xiaomi Mi Air Purifier 3H Specification
Model
Product type
Filter type

Activated carbon adsorption filter
HEPA filter (high performance particulate filter)
Basic PET filter

Intelligent modules

Air quality sensor
Temperature and humidity sensor
Laser particle sensor

Screen Type
Functions

Automatic mode
Night mode
Favorite mode
Built-in display
Detection of impurities
Remote control through the application

Communication

Wi-Fi IEEE 802.11 b / g / n 2.4GHz

Purification ability
Recommended Area
Power consumption

2W ~ 38W (AC 100V ~ 240V 50 / 60Hz)

Noise level
Additional information

Air flow up to 126m² per hour
Xiaomi Mi Air Purifier 3H price
This model is currently available for sale in a few stores.
Aliexpress
Xiaomi Air Purifier 3 3H Filter Mi Air Cleaner Fresh Ozone Home Auto Smoke Formaldehyde Sterilizer Cube Smart MIJIA APP Control|Air Purifiers| - AliExpress
Aliexpress
Great Product
Despite this low price, this Mi air purifier 3H has many features not yet available in similar price range products such as OLED screens, one-touch touch control, and the ability to connect to applications on phones, voice commands, filter status alerts.
PROS
Very reasonably priced.
This air purifier can be controlled by Smart Phone,
Can be scheduled to turn on and off at certain times of the day
Efficient and affordable HEPA 13 Class Filter
Gives an estimate of the number of days left before Filter will need to be replaced.
Energy efficient.
CONS
The mobile app sometimes malfunction
A little flaw in the design